How ShutterBug Photo Booth Works At Your Event
ShutterBug Photo Booth really couldn't be easier to use - no money is required, and the images are taken quickly and developed immediately. In fact it takes in total about 2 minutes from stepping inside the booth to having the prints in your hand! There are just three simple steps, whether you go in alone, as a pair or with a group of people:
1. Get Ready
Go into the photo booth, pull the curtains for a little privacy and let the fun begin. You will see some guidelines on where you should pose and remember to look at the camera, not the screen.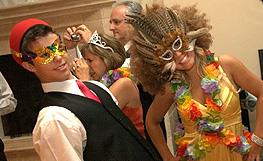 2. Take The Pictures
Press the great big START button when you are ready for the camera to roll. Once you press the button there's a 3 second countdown to the first picture. There will be another countdown before each subsequent picture is taken, so you can strike a different pose for each of your four pictures. It takes about a minute for all four images to be taken.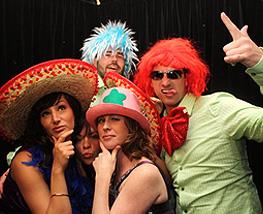 3. See the Results!
Less than a minute after your photo booth session ends, it's the moment of truth...your prints are ready and you can see how you looked! Meanwhile the next users are already inside the booth having their pictures taken - there is no waiting around or delay between sessions.